Sex Crimes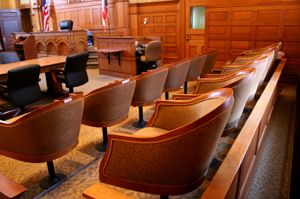 Perhaps no crime carries more of a negative stigma than a sex crime. The mere accusation of a sex crime is enough to ruin or permanently alter a person's life and reputation. This is especially true in cases where the alleged victim is a child or minor.
Not only do persons convicted of sex crimes face lengthy potential prison sentences, they must also carry the label of "sex offender" and may be legally required to register as a sex offender on the Nebraska Sex Offender Registry. Failure to comply with the requirements to register as a sex offender will subject a person to additional felony charges. The requirement to register as a sex offender is for a period of 15 years for misdemeanor sex crimes; 25 years for non-aggravated felony sex crimes; and for life if the felony sex crime is an aggravated offense or if the person has had a prior sex offense conviction. While subjected to the sex offender registration requirements, a person may be prohibited from accessing or using any internet social networking websites or any instant messaging or chat room services, depending on the nature of the sex crime for which they were convicted. Additionally, many cities have enacted ordinances which prohibit convicted sex offenders from residing within a certain distance from a school or child care facility. Further, some sex offenders, upon release from incarceration, may be forced to be supervised in the community by the Office of Parole Administration (under such restrictions as electronic monitoring) for the remainder of his or her life. Common sex crimes triggering the sex offender registration requirement include:
- Sexual Assault in the 1st Degree (Rape; Statutory Rape; Non-consensual Sexual
Penetration)
- Sexual Assault in the 2nd Degree
- Sexual Assault in the 3rd Degree
- Sexual Assault of a Child in the 1st Degree
- Sexual Assault of a Child in the 2nd Degree
- Sexual Assault of a Child in the 3rd Degree
- Sexual Abuse of a Vulnerable Adult
- Incest of a Minor
- Child Pornography
- Child Enticement
- Debauching a Minor
- Kidnapping a Minor
- False Imprisonment of a Minor
Due to the life-altering consequences of a conviction for a sex crime, any person suspected of a sex crime should seek the assistance of a law firm which has the legal background, knowledge, and experience it takes to successfully defend sex crimes. Naylor and Rappl Law Office is a respected criminal defense law firm that has been helping clients contest sex offenses for nearly half of a century. If you have been charged with, or are under suspicion for, committing a sex crime, do not hesistate to contact Naylor and Rappl Law Office so that our knowledgeable legal team can provide you the guidance and advise you need to face the criminal justice system.