DWI / DUI
Due to the potentially life-altering legal consequences of a DWI/DUI conviction, any person suspected of drunk driving should seek the assistance of a DWI/DUI law firm which has the legal background, knowledge, and experience it takes to successfully defend these serious charges.
Drunk driving (commonly referred to as DWI or DUI) is defined as operating or being in actual physical control of a motor vehicle while under the influence of alcohol or any drug, or while having a breath or blood alcohol concentration of .08 or more. The nature of a DWI/DUI charge may depend upon a number of factors, including:
Any prior DWI/DUI convictions within 15 years preceding the current offense

Having a breath/blood alcohol concentration of .150 or more

Refusing to submit to a breath or blood test when the person has a prior DWI/DUI conviction within 15 years preceding the current offense

DWI/DUI resulting in serious bodily injury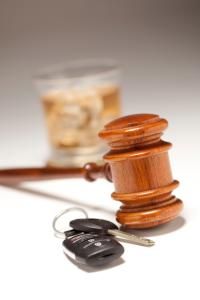 Common defenses to DWI/DUI cases include: challenges to the legality of the initial law enforcement contact or traffic stop; challenges to the manner in which the field sobriety tests were administered; challenges to whether law enforcement had probable cause to arrest the suspect and require them to submit to the breath or blood test; challenges to whether the breath or blood tests were properly administered; challenges to whether law enforcement violated the suspect's right to an independent blood test; and challenges to whether the suspect was operating or in actual physical control of the motor vehicle; among other potential defenses.
DWI/DUI's are complicated cases because, not only must a drunk driving suspect defend the allegations in a criminal court of law, the suspect must also, in most cases, defend the case at a separate DMV Administrative License Revocation Hearing. Time is of the essence for anyone facing DWI/DUI charges because Nebraska law allows the DMV to automatically revoke a person's driver's license 15 days following their arrest for DWI/DUI. However, a person can attempt to prevent the DMV from imposing this automatic license revocation by requesting an Administrative License Revocation hearing within 10 days of their arrest. Do not hesitate to contact the DWI/DUI attorneys at Naylor and Rappl Law Office in Lincoln, NE for assistance with preparing the necessary DMV revocation hearing paperwork in an effort to prevent the DMV from automatically revoking your license or, in the event the DMV does revoke your driver's license, we can assist you in obtaining a driving permit which will allow you to drive during the period of license revocation.
If convicted of DWI/DUI, you may face imprisonment, revocation of your driver's license, large fines, increased insurance premiums or cancellation of insurance, probation, and/or required alcohol treatment attendance. Additionally, a DWI/DUI conviction may adversely affect your employment and educational opportunities.
Naylor and Rappl Law Office is a reputable DWI/DUI criminal defense law firm that has been helping clients contest DWI/DUI charges for nearly half of a century. Attorney Mark Rappl has dedicated a large portion of his practice to defending DWI/DUI charges. Mr. Rappl is a member of the National DUI College, he has successfully completed the International Association of Chiefs of Police (IACP)/National Highway Traffic Safety Administration (NHTSA) Standardized Field Sobriety Testing Practitioner Course (the same Field Sobriety course that law enforcement officers are trained in nationwide and testify to in court), and has received education and training in the administration of breath tests utilized by law enforcement in DWI/DUI investigations. If you have been charged with drunk driving, do not hesitate to contact Lincoln's experienced DWI/DUI lawyers at Naylor and Rappl Law Office so our knowledgeable legal team can provide you with the guidance and advice you need to face the criminal justice system.